We hope to see many of you at our booth at Estrella War, Feb 19-26 2017 in Arizona. Please forgive any delays in making your stuff; a lot of hilts, blades, pommels, and the main Maker Guy are at Estrella that week.
Gift Certificates are hopefully now functional on the website!
THANK YOU for being supportive of us and our family business in 2016.  It's been a wild ride with lots of changes and bumps in the road, and we appreciate every one of our customers and friends. Let's make 2017 even happier!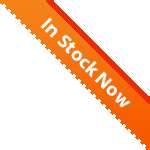 In Stock
Items that require a minimal lead time or are kept in stock most of the time.