I will be posting the schedule for Christmas shortly; I'm just now back in the office working out all the orders that happened through Thanksgiving. Thank you for letting me have some much-needed down time with my family ~ but now, back to the show!  ~LW
Gift Certificates are on the website but we are still having issues with the whole "mailing them" thing. I will happily work with you online to get you a gift certificate on time. Email is usually best, and please put the date required in the Subject line so i can get to it in a timely manner. ~LW
THANK YOU for being supportive of us in 2017 - we are adding quite a few events and would like to hear from you on recommendations. Please email us at sales @ darkwoodarmory . com (minus the spaces) for suggestions!
Calendar dates for now:
~ November 16-19, SCA Bordermarch Autumn Melees / War of the Rams, Colmesneil TX more about BAM /WOR here 
~ Feb 20-26, 2018 - SCA Estrella War, Queen Creek, AZ information here
~ March 10-18, 2018 - SCA Gulf War, Lumberton MS more information here 
~ July - Aug 2018 SCA Pennsic War, still waiting for information 
Sept 1-2, 2018 - SCA Known World Academy of the Rapier and Known World Armored Combat Collegium,  Stoughton WI  preliminary information here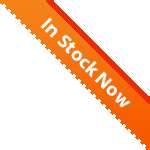 In Stock
Items that require a minimal lead time or are kept in stock most of the time.