Quillions (Quillons) INFO ONLY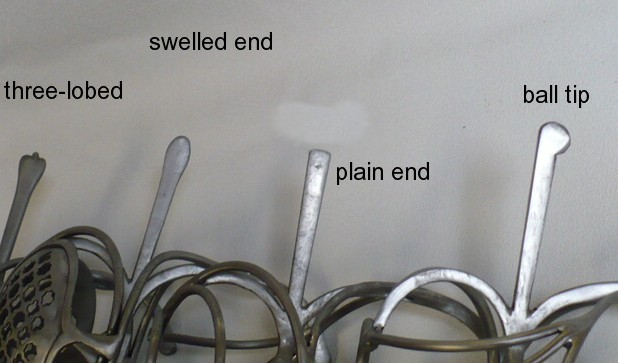 THIS IS AN INFORMATIONAL PAGE ONLY - SORRY, YOU HAVE TO ORDER YOUR QUILLION STYLE FROM YOUR HILT PAGE.
A small summary of the types of quillions we can put on your hilt. All are shown in "straight" format, but can also be added to the "S-curved" quillion format as well.