Rapiers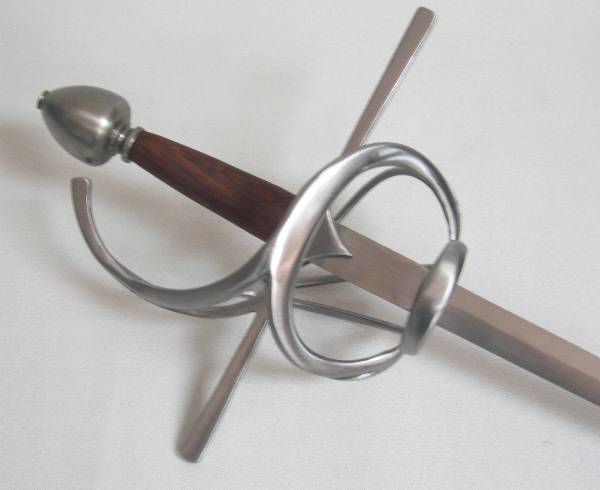 Rapiers for fencing. These can take up to four weeks to build to your specifications, thought we usually have them out faster than that. 

FYI: QUILLIONS AND PIERCEWORK - We have added a section about Quillion styles and a section on Piercework Styles in "Parts and Kits". If you have any question on the style of quillion-end we build, or on the differences in pierced plate patterns, please check out this section for help. Thanks for asking!

FYI: BLADE LENGTH - most of the closed hilts have a "ricasso", or part of the blade that lies inside the hilt. Therefore, a 42" blade on a Pappenheimer or ring hilt will have 2" of ricasso and 40" sticking out the front of the hilt. A 39" blade will have 37" sticking out, and a 45" will have 43" sticking out.  I hope that clarifies things a little.